In 1948, George Hertzbach had a vision of starting an independent, full-service accounting firm dedicated to local, hard-working businesses. Since those humble beginnings, his vision has grown into a firm of over 180 professionals, diverse in their experience and achievements, concentrating in multiple practice areas throughout the Mid-Atlantic region.
Hertzbach & Company, P.A. has never lost sight of what our founder deemed important; that all clients, without exception, have the right to the highest level of expertise and advice, a thorough understanding of their financial position and a commitment by those engaged and entrusted to guide them to business success.
The depth of our expertise and our excellent reputation makes us the preferred choice for businesses and individuals when selecting a CPA and business consulting firm for growth and prosperity.
This client-focused philosophy, set forth by George Hertzbach, today enables us to retain significant client relationships spanning over 65 years.
We are an independent member of the BDO Alliance USA, a nationwide association of independently owned local and regional accounting, consulting and service firms with similar client service goals.
By supplementing our services, the BDO Alliance USA allows us to:
• Enhance our client services and broaden our capabilities overall
• Expand our domestic and international coverage
• Gain greater technical knowledge in specialty areas
• Utilize professionals with experience in a wide range of industries
• Access the most up-to-date technical information
• Participate in the latest training programs
• Utilize state of-the-art, customized computer systems
• Provide our clients with key contacts and sophisticated professionals throughout the U.S.
The BDO Alliance USA brings us the necessary tools to help us better serve our clients with greater flexibility, efficiency and cost effectiveness.
The BDO Alliance USA is a subsidiary of BDO USA, LLP, a Delaware limited liability partnership. For more than 100 years, BDO has provided quality service through the active involvement of experienced and committed professionals. The firm serves clients through 63 offices and more than 400 independent alliance firm locations nationwide. As an independent Member Firm of BDO International Limited, BDO serves multi-national clients through a global network of more than 1,300 offices in over 150 countries.
BDO USA, LLP, a Delaware limited liability partnership, is the U.S. member of BDO International Limited, a UK company limited by guarantee, and forms part of the international BDO network of independent member firms. BDO is the brand name for the BDO network and for each of the BDO Member Firms.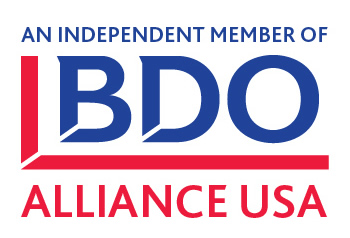 The people of Hertzbach are committed to serving the local community, in the areas we live and the causes we hold close. We are active in volunteering our time, goods and financial resources throughout the year. This is not simply a seasonal event. We believe that giving back through volunteering, contributions, board appointments, and civic leadership is a year-round way of life at Hertzbach.
The Hertzbach Gives Back volunteer committee organizes yearly community service projects to support a wide variety of charitable organizations brought to us by our employees, clients and our communities. We have supported the following causes with great pride and respect:
Maryland Food Bank Food Drive
Salvation Army Elf Night
Ronald McDonald House
Habitat for Humanity
Suited to Succeed Clothing Drive
Junior Achievement BizTown
Race for the Cure
The partners, directors and senior managers of Hertzbach & Company are distinct in their professional backgrounds, experience, and achievements. Each partner and director has made a significant contribution to the growth and success of our firm.
Together, we bring a wealth of experience to our practice, serving a wide range of clients and industry concentrations. Many of our partners and directors began their careers with Hertzbach. We believe their success is Hertzbach & Company's success.
We invite you to meet and communicate with our professionals:
Partners   Directors Senior Managers 
SOAR (Supporting Opportunities for Advancement and Retention)
Formed in 2012, Hertzbach & Company's Women's Initiative's (SOAR) goal is to increase the recruitment, retention and advancement of the firm's top talent. In addition, the group strives to foster an environment for all employees that supports professional development and work-life balance, enabling employees to reach their peak performance. Hertzbach's SOAR provides access to mentors, discussions with firm partners, leadership development courses and other professional growth opportunities.
Facets of SOAR:
Provide an environment that increases the recruitment, retention and advancement of talented women
Offer opportunities for women to mentor and network with each other
Improve work life by offering work options that address multiple situations
Support women as they aspire to reach the highest levels of leadership in our firm
As the group evolves, we will continue to provide updates on new developments related to Hertzbach & Company's Women's Initiative. SOAR was designed to uphold Hertzbach's core values of ensuring the most qualified and diverse team to provide exceptional service to our clients.